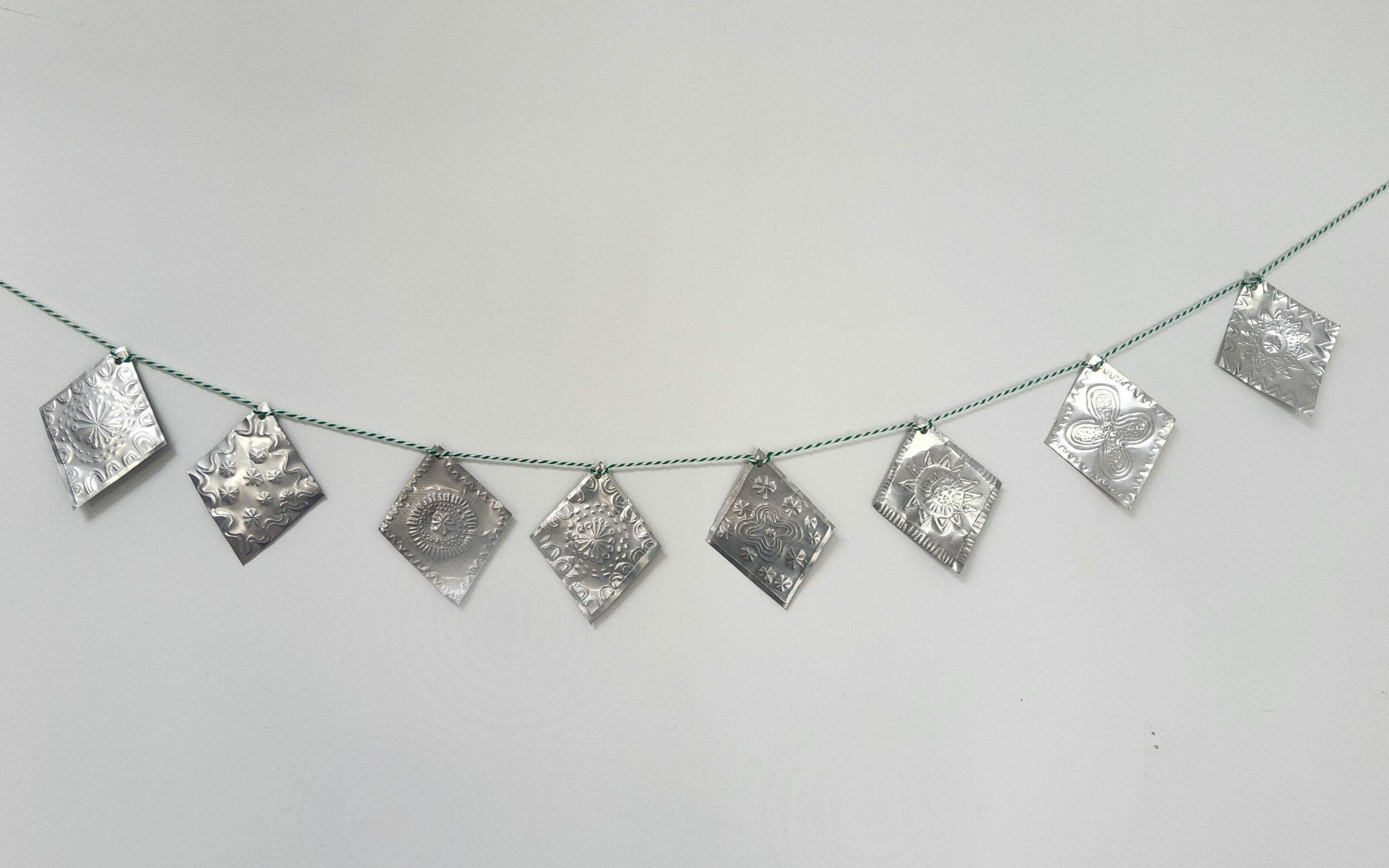 WHAT: Why not come along to this workshop to get yourself in a real Christmas festive mood at the start of the school Christmas school holidays. Make some handmade, recycled, upcycled festive bunting.
In this workshop, we will be designing and making some recycled aluminium bunting by embossing patterns onto pre cut shapes, using a selection of embossing tools along with recycled ones. You will string your finished shapes onto some festive string for you to hang up in your home.
This workshop is suitable for adults and children over 7. Any participating adults accompanying children will need to also purchase a place on the workshop. Word of warning, there will be sharp edges, so care needs to be taken!
WHERE: Newton Ferrers WI Hall, 4 Parsonage Road, Newton Ferrers, PL8 1AS
WHEN: Monday 18th December, 2023
WHO: children over 7, and adults