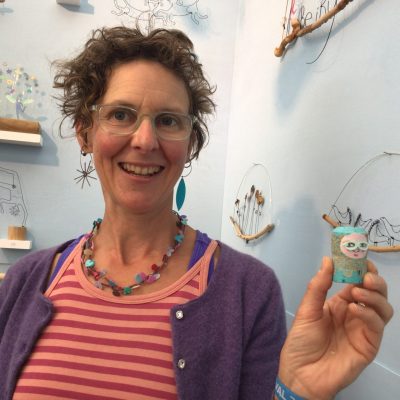 Welcome to my Website.
I live in South Devon in the U.K with my green furniture maker husband, my young bouncy daughter and our crazy fiery ginger tabby cat.
My favourite things to do are swim in the sea, smell flowers and imagine myself being small and getting down to looking at tiny beetles, ants and caterpillars.
I make mixed media artworks mostly in wire combined with recycled plastic which I often find on my local beaches, along with painted paper elements. I also love making jewellery and mobiles from recycled plastic bottles.
Colour is very important to me and my husband tells me when he first invited me to his white flat with white furnishings, that I memorably asked him "what do you do for colour?" as I see colour as essential to life as vitamins and minerals in your diet.
My ideas start with a story told to my daughter, a scene from real life, a memory or an imagined moment. Nature and the natural world is very important to me and my work reflects this passion. My intention is to bring a smile to peoples faces when they look at my work. Life can be so serious and I hope my pieces remind you to enjoy the small things like climbing trees, flying kites, getting down into long grass to look at the beautiful shapes of grasses, leaves and flowers or imagining flying up to the stars.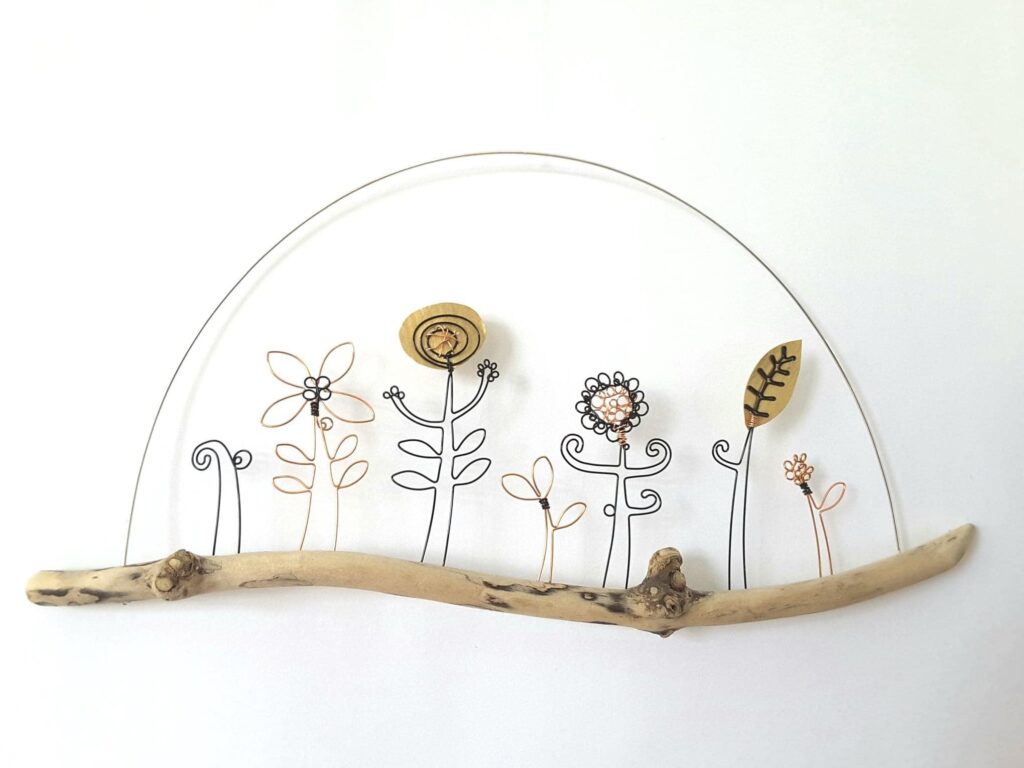 You can see more of my work at