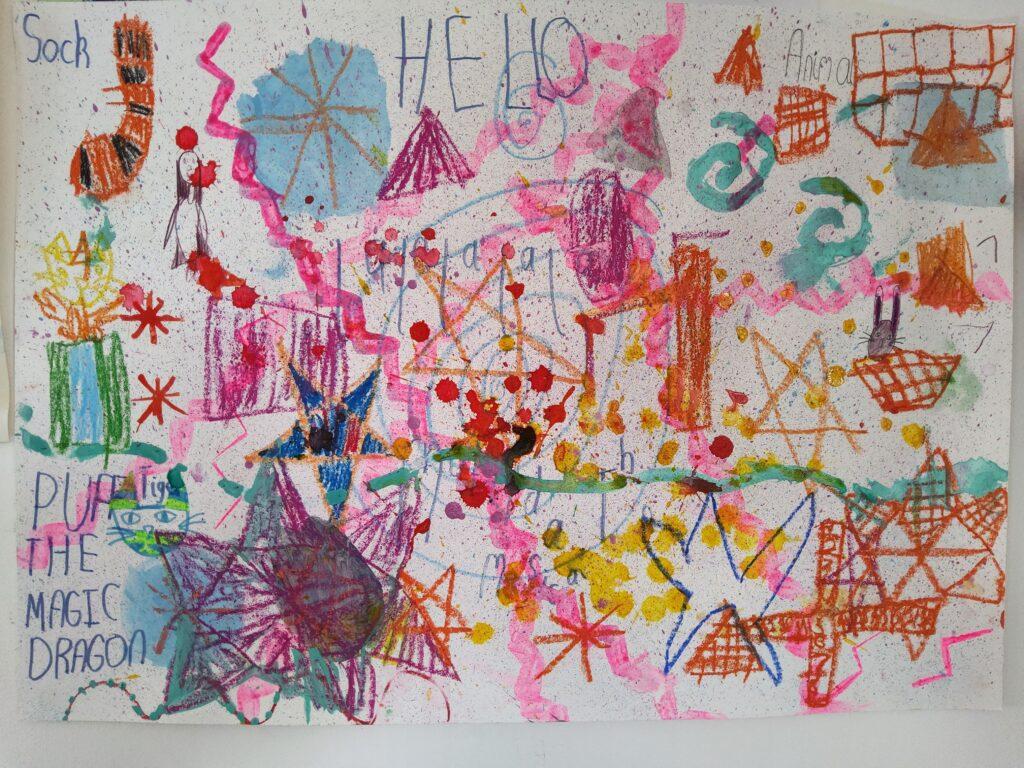 This was a fun game the children played which got quite wild!
First of all we looked at some images of abstract art and talked about them and how you could often see just what you wanted to see in them. Then I gave them all a flat blank card dice to decorate each side of with something different; such as their favourite colour, words, spots, zig zags, stars, weather, animals, eyes, wiggly lines….. etc…
After they'd turned their flat dice into 3D dice, they set to going wild with a variety of art materials – inks, paints, oil and chalk pastels, pencils, wax crayons, water sprayer… I also set a timer for them to spend 3 minutes on each dice roll. So the idea was that they rolled the dice, then got going on their paper for 3 minutes with whatever the dice rolled onto, with whatever art materials they fancied. The results were quite wonderful.
This is a game that my daughter also really loves playing at home; we have a huge piece of cardboard that we roll out to cover the floor to protect it from all the splatters that follow!!!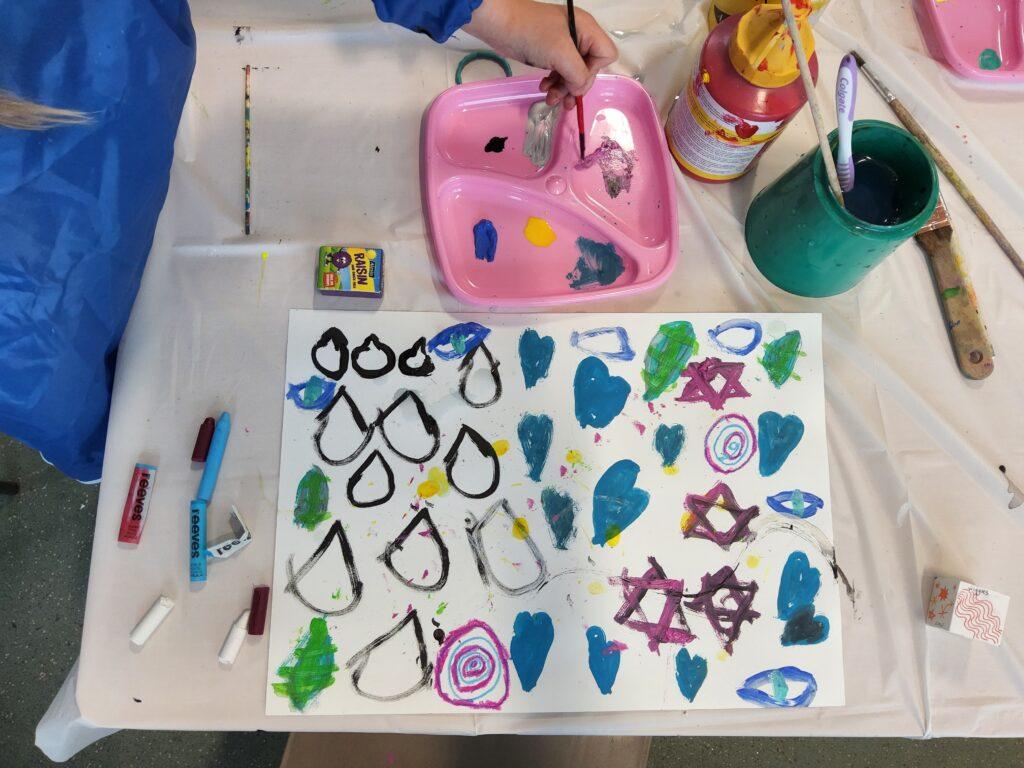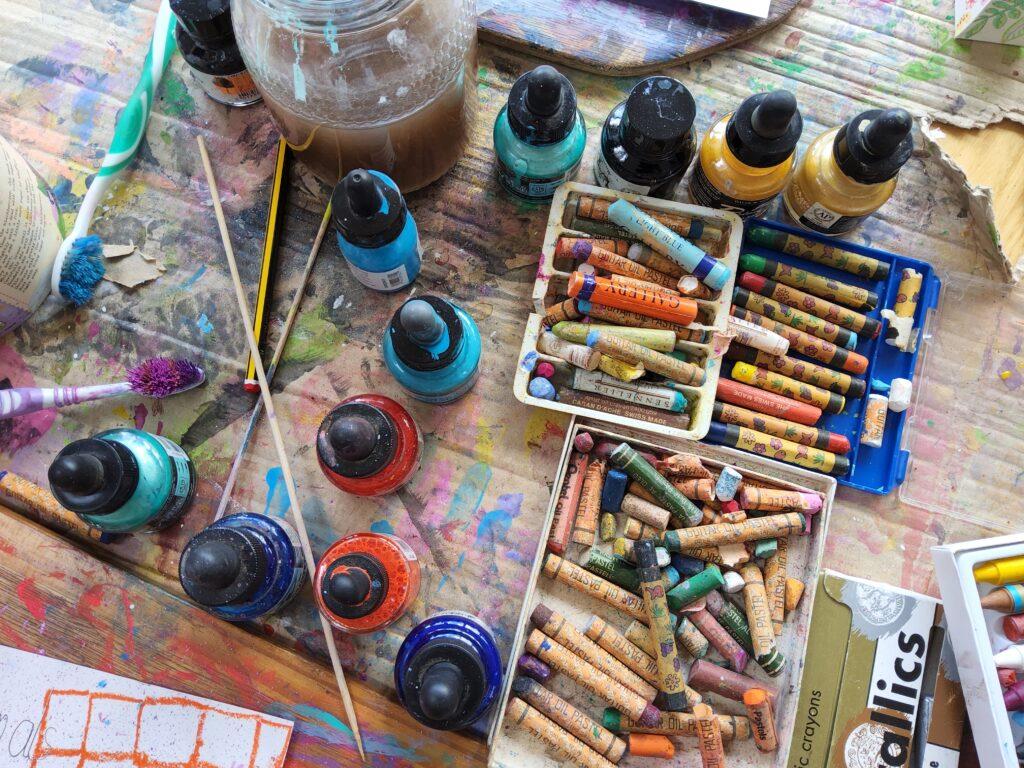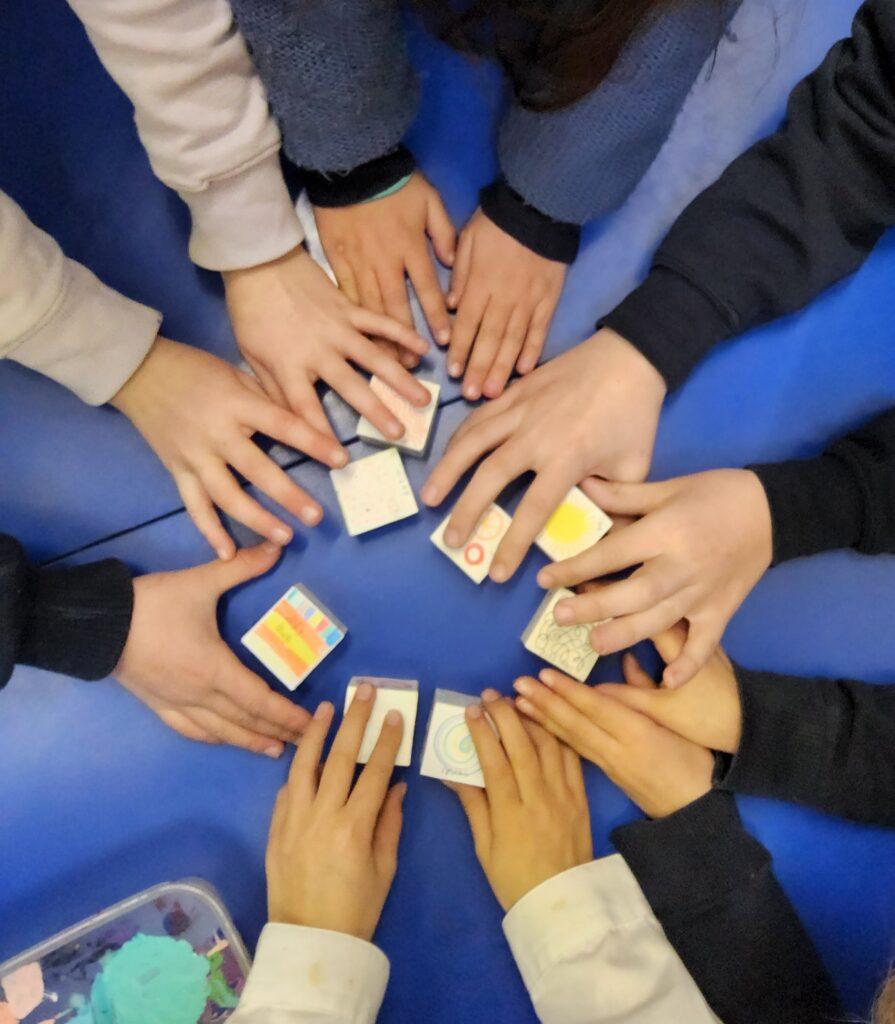 Pssssst by the way… this isn't just for the kids! I've used this game to create some pictures of my own which I quite like!