Come and make a small clay pot with a glazed inside and holes in the bottom with a little dish to catch any drips.
Your pot will be fired and given back to you at an arranged date and time, along with a small succulent cutting to nurture in your pot.
WHEN… Thursday 10th August 2023, 10:15 – 12:00
WHERE… Newton Ferrers WI Hall, 4 Parsonage Road, Newton Ferrers, PL8 1AS
WHAT… Make a stoneware clay pot decorated with slip and/or stamped impressions. Also make a small saucer to put underneath your pot to catch the water drips! I will take them home, glaze the inside and put holes in the bottom and you will receive them back along with a little succulent cutting to grow in your pot.
Cost includes materials and firing. Extra cost to have your work sent in the post back to you.
WHO… suitable for both children and adults. Children under 7 would benefit from parental/guardian supervision.
Please bring imagination, protective clothing, a snack and drink. Please leave inhibitions outside!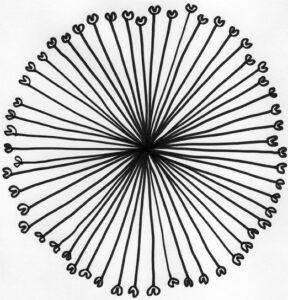 My Space Fruit
Average rating:
0 reviews