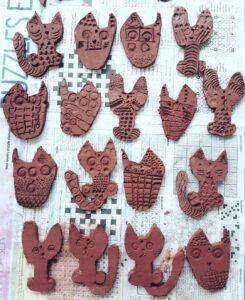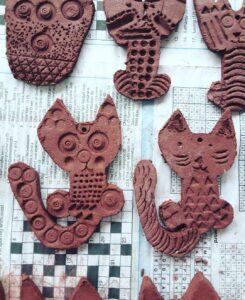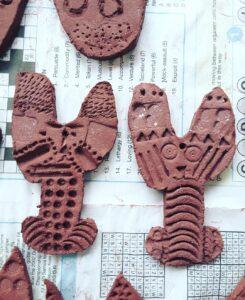 After school my daughter comes home really exhausted and often she just wants to play bunnies by herself or with her friend from next door. Bunnies in this case being the Jellycat kind, which she has too many of to count. Why does she have so many? It all started when she was born and my brother very kindly gave her a small pink bashful Jellycat bunny. He then gave her more… and she loved them SO much that she was given more. In fact for quite a while she actually lived her life through them.
So, fast forward a few years and my daughter began earning money by selling things she'd made. Guess what she spends her money on? That's right, more Jellycat bunnies. We used to try and stop her, but to be honest she gets so much genuine pleasure and fun out of them that I'd be a right pooper to tell her what she can and can't buy. They all have very distinct personalities and relationships and are so much of the family that whenever one goes missing (it happens…) that even I feel sad about it.
Well, that was a very long introduction to tell you about the marvellous creations she made for our little show last weekend. She made a vast amount of bunny-money, in fact she sold out!
Have a look at these, aren't they just lovely. They're made from lovely chocolate black clay and she used various tools to stamp patterns on them. These photos are from before they were fired. I managed to take not one single photo of them finished, nor of my daughter with her lovely little stall.
Next year I hope to start an after school art club and making some hanging decorations like these will definitely be on the menu 🙂